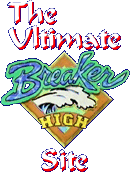 | | |
| --- | --- |
| Character: | Max Ballard |
| Cabin: | 403 shared with Alex Pineda |
| Hometown: | Portland, Oregon |
| Notes: | An angry young man with a chip on his shoulder. He is Captain Ballard's son and is currently dating Cassidy Cartwright who is the complete opposite of him. |

Actor:
Scott Vickaryous
Notes:
Though he has only been acting for one year, Vickaryous has already guest starred in episodes of the popular series Poltergeist: The Legacy; The Outer Limits; Viper; and Connections. He was also a supporting lead in the upcoming NBC television movie An Innocent Heart, and was featured in the USA Network made-for-cable movie Breaking the Surface: The Greg Louganis Story.

Vickaryous has been an avid hockey player since the age of four and has played football for the better part of his youth, playing wide receiver for the Edmonton Wildcats for two years. An outstanding all-round athlete, he is also a national and international gold medalist in freestyle and Greco-Roman wrestling, and was the recipient of college scholarships in wrestling. In his free time, Vickaryous is an avid outdoorsman who enjoys camping and hiking.

To Vickaryous, the characters on Breaker High are a lot of fun, "which gives people the chance to just sit back, let their imaginations take over and have a good time." He enjoys the challenge of portraying Max on the series. "Max has a sensitive and caring nature deep down inside," he says, "if only he could trust someone enough to let it show."