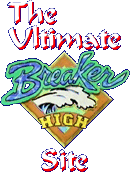 | | |
| --- | --- |
| Character: | Jimmy Farrell |
| Cabin: | 404 shared with Sean Hanlon |
| Hometown: | Pittsburg Kansas |
| Notes: | An obnoxious but good-natured person. He is best friends with his roommate Sean Hanlon and they always find a way to have fun (which means getting into trouble). |

Actor:
Tyler Labine
Notes:
Born in Toronto, Ontario, Labine broke into show business at age ten when his mom took him to meet a talent agent. In the nine years since, he has appeared in countless commercials in addition to extensive television work. He has had recurring guest roles on both The X-Files and Road to Avonlea, as well as guest starring roles on Sabrina The Teenage Witch; Millennium; Poltergeist: The Legacy; Robin of Locksley; The Commish; and Nickelodeon's Are You Afraid of the Dark?

When asked about the character he plays on Breaker High, Labine says emphatically, "He's me! Loud and obnoxious, lots of bodily functions and sort of funny." And he adds, "Basically, Jimmy's a cool guy -- with some hygiene problems." Labine is enthusiastic about working on the series. "The cast is wicked fun," he says, "especially those ladies!"

When he's not busy working or putting his foot in his mouth, which he says he does often, Labine makes and customizes low rider bicycles. He writes plays and short stories, paints and draws, and cuts a pretty awesome figure on a snowboard or skateboard.