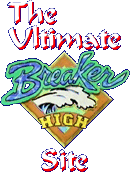 | | |
| --- | --- |
| Character: | Sean Hanlon |
| Cabin: | 404 shared with Jimmy Farrell |
| Hometown: | N/A |
| Notes: | A retro styled con man. He gets hiccups when talking to cute girls and his first kiss was with Tamiera Goldstein. Sean & Tamira are getting something started, so we'll see what develops. |

Actor:
Ryan Gosling
Notes:
Born in London, Ontario, Gosling sang and danced in talent shows in his hometown before getting an agent, who arranged his first audition -- for The Mickey Mouse Club -- when he was 12. He beat out 17,000 other kids, got the part, and moved to Orlando, Florida, where he starred on the show for the next two years. Since then Gosling has starred in two films, "Nothing Too Good For A Cowboy" and "Frankenstein and Me." He also had a recurrig role on the television series Adventures of Shirley Holmes, and has guest starred in episodes of Road to Avonlea; Goosebumps; Are You Afraid of the Dark?; Kung Fu: The Legend Continues; and Flash Forward.

Gosling is having a lot of fun playing Sean on Breaker High. "Sean is a real swinger who's stuck in the 30s, 40s and 50s ," says Gosling. "He's the missing member of 'the brat pack."' As for Sean's womanizing, Gosling feels that "he has all the tools to win the hearts of his loves, but he tries too hard and scares them away." Gosling thinks that Breaker High is special because "whenever you combine fun loving kids, romance, and adventure on the high seas, it's an instant fantasy. We're all having a great time doing this show and, hopefully, viewers will sense that and want to join in the fun."