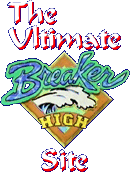 | | |
| --- | --- |
| Character: | Alex Pineda |
| Cabin: | 403 shared with Max Ballard |
| Hometown: | N/A |
| Notes: | An easygoing, charming football star who goes to Breaker High after a knee injury puts an end to his athletic career. He has 3 sisters and is currently having a rough dating experience with Ashley Dupree. |

Actor:
Kyle Alisharan
Notes:
Alisharan, a native of Vancouver, British Columbia, says he was hyperactive as a kid, so when Alisharan was six his parents decided to enroll him and his brother in theater classes. He discovered he enjoyed acting, and decided to pursue it more seriously. He began working in film and television at age eleven, and in just a few years has appeared in a number of productions. He has guest starred in episodes of the television series Sliders; The Odyssey; and Nickelodeon's Are You Afraid of the Dark? He has also co-starred in the feature films "Love Taps" and "Opportunity Now," in addition to numerous national and international commercials.

Alisharan enjoys the challenge of playing Alex. "Alex is used to getting a lot of attention," he says, "but aboard Breaker High he is learning that most of the kids have special talents of some kind, and that he is not quite as special as he thought he was." He also appreciates the depth of the teen characters portrayed in Breaker High. He says, "They have fun, but at the same time are real enough to go through the same problems as normal teenagers."

In his spare time, Alisharan enjoys photography and writing. He's also an active sportsman who pursues skiing, mountain biking, rock climbing, swimming and water polo.

After the Breaker High shooting schedule is completed, Alisharan will return to Stanford University to continue pursuing a double major in history and computer science.