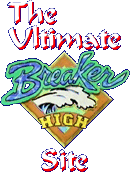 | | |
| --- | --- |
| Character: | Denise Williams |
| Cabin: | 516 shared with Cassidy Cartwright |
| Hometown: | New York, New York |
| Notes: | A New York City intellectual who is always campaigning one cause or another -- often to the dismay of her classmates. She is very intelligent and is second to none. Her goal is to go to Harvard University. |

Actor:
Persia White
Notes:
White has amassed an impressive list of acting credits in just a few years. She was featured in the films "The Last Action Hero," starring Arnold Schwarzenegger, "Blue Chips;" "Frankie D," "My Perfect Date," and "Mix." Her extensive television work includes a recuning role on Sabrina, The Teenage Witch and guest starring roles on NYPD Blue; The Burning Zone; The Parent Hood; Goode Behavior; Weird Science; Buffy The Vampire Slayer; The Client; Saved by the Bell; Malibu Shores; and Sister Sister.

Born in Miami, Florida, White joined that city's Coconut Grove Children's Theater at age eight, and instantly became hooked on performing. She is a self-proclaimed exercise addict who enjoys yoga and meditation. In addition to acting, Ms. White loves to sing and dance, and can't wait to record her first album. While she was trained in classical ballet, her favorite current dance style is definitely hip-hop.

She loves working with her Breaker High cast mates, about whom she says, "They are all great. It's like we are one big family on this show. When we get together, we have a chemistry that really rocks!"