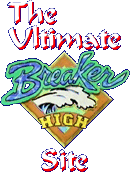 | | |
| --- | --- |
| Character: | Cassidy Cartwright |
| Cabin: | 516 shared with Denise Williams |
| Hometown: | N/A |
| Notes: | An athletic, outrageous, beautiful and fun-loving surfer girl. She is currently dating Max Ballard who is the complete opposite of her. |

Actor:
Wendi Kenya
Notes:
A native of Denver, Colorado, Kenya has wanted to been an actress since she was twelve years old. She began pursuing her dream in the theater, then shifted to modeling and commercials. Kenya has appeared in a number of music videos, and most recently won a national contest to be Java Jane, the national spokesperson for Java Juice. Fans of The Tonight Show with Jay Leno will recognize Kenya from nearly 20 appearances on the show, where she has acted in a variety of skits. She also guest starred on an episode of the comedy series, Chicago Sons.

Kenya grew up in Kenya, Africa, and has taken her last name from that glorious country. She believes that the experience of living in Africa has truly shaped her life. "It molded me into the individual I am today," she says. She feels a real bond with Cassidy Cartwright's adventure seeking nature. In fact, Kenya insists that she was exactly like Cassidy at her age.